Book your Tarot Reading here
Welcome to my Tarot Studio in the Killarney area, where I offer a comprehensive tarot reading in person. As an experienced tarot reader, I can help you gain insight and clarity on your journey.
My Tarot Studio is located in Mountain Retreat Annagh More, Glenflesk, Killarney. Access by car is advised, and the Eircode V93 W7X8 can be used for easy navigation.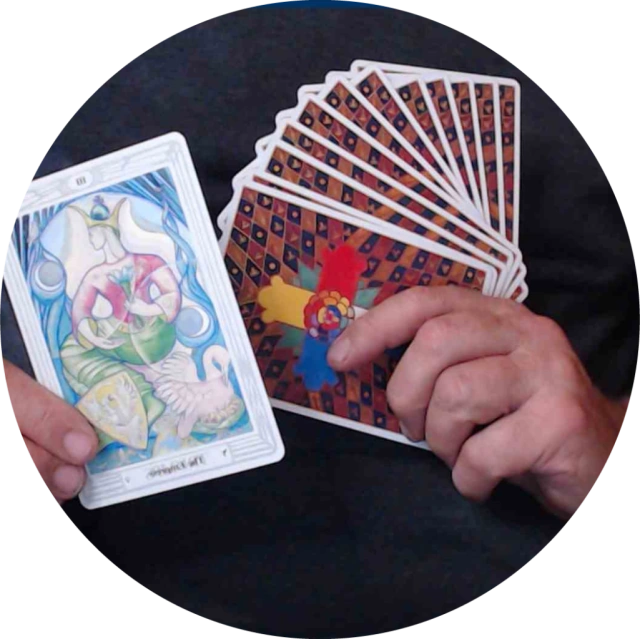 During your tarot reading, we will explore different areas of your life such as love, career, and personal growth. I use my knowledge and experience to interpret the tarot cards and provide you with guidance on how to navigate your journey.
I am passionate about helping others and I am dedicated to providing you with an accurate, honest and confidential reading. I believe that the tarot can be a powerful tool for self-discovery and personal growth, and I am here to help you on your journey.
The price for a tarot reading is €60. If online calendar booking or online payment is a problem, please contact me by phone (089 4622 115), email, WhatsApp or messenger to make an appointment. You can pay with cash or card in the Tarot Studio. 
If you can't find a reading at a close date, please don't hesitate to call me at 089 4622 115, to see if there is a spot available sooner.
Thank you for considering my Tarot Studio for your reading. I look forward to helping you gain insight and clarity on your journey.
You are never too far away from me. I do readings by e-mail and online as well. The studio is well equipped for online readings: For an online reading. Click Here.